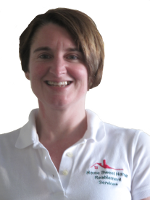 Miranda Blackstone-Cobbe

Director
I am a senior Occupational Therapist, having qualified from Brunel University with a B.Sc (Hons)  in Occupational Therapy in 1999.
My father, and the inspiration behind Home Sweet Home, was diagnosed with Parkinsons Disease at a very early age, at the time, the youngest person known. I helped my mother nurse my father throughout the 35 years of his illness and ensured he remained independent, safe and happy throughout.
It was during this journey that I decided I wanted to be an Occupational Therapist and share what I had learnt through caring for Dad and the day-to-day obstacles we were faced with and overcame.
There is nothing like the love and care a family can provide, but where this is not possible, Home Sweet Home will try and fill that gap.
I am married to an amazing man, who himself has a disability to endure which, with my help and that of our son, he does with such cheerfulness.
My Mum, brother, sisters, nieces and nephews are all part of the success of Home Sweet Home and take an active role in its day-to-day running.
I truly love what I do, and have many testimonials to support the fact that what I can provide really can make a difference.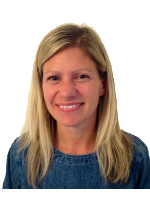 Nicola O'dell

Physiotherapist
Nicola qualified in 1999 from Kings College London, working in Bromley hospital for a year and then in Southend hospital until 2012. She also worked privately at Wellesley hospital. She specialises in neurology (especially stroke, ms and pd) and musculoskeletal physiotherapy.
Nicola lives in Leigh with her husband and 2 young children and in her spare time enjoys running, reading and travelling.
To complete the team, we are loyally supported by a dedicated, fully trained group of Care Workers without whom Home Sweet Home Reablement Services could not function.